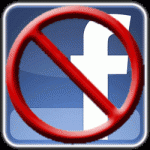 Tried to log into facebook this morning only to find that my account has been disabled!!!
Since I haven't been abusing anyone I can only assume it is because they don't accept Taliesin Seventyone as a real name, despite the fact I've been using it for the last 10 years.
Under UK law you can use any name that you wish so long as there is no intention to mislead, since more people now know me by my pen name than my real one, who is being deceived??